College Visits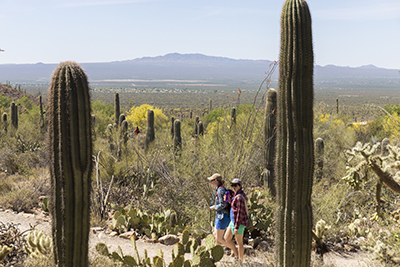 Special rates are available for college groups of 10 or larger with 15 day advance notice.
The college group rate will not be honored for reservations submitted less than 15 days in advance.
In order to receive the college group rate, the group must enter the museum at the same time. The instructor/leader should come to the ticket window to pay and check in. Payment for total group cost must be made in a single transaction. Acceptable forms of payment are Purchase Orders, MasterCard, or Visa.
Latecomers will pay the appropriate individual rate — not the discounted rate.
College group reservations can be scheduled online using the form below. School & Youth Groups have separate rates and separate reservation forms. Non-college groups have a separate reservation form.
Stingray Experience
The Gulf of California is an essential part of the Sonoran Desert. Discover our connections to the ocean with this captivating immersion experience.
Rates
The current college group rates (for groups of 10 people or more) are:
College Students/Instructors
$10.00/person
Bus/Van Drivers
Free museum entrance
Stingray Experience
$3.00/person
All others attending with the group will pay the individual rate.