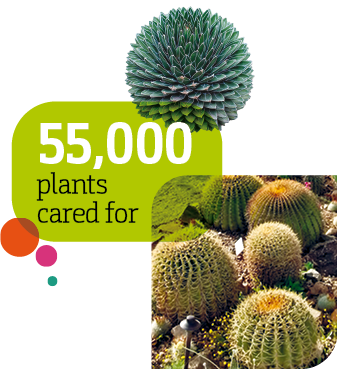 Thank You! You don't hear that enough. Thank you for facing the overwhelming challenges of 2020 with us, with your family, friends, and your community. With everything going on in your own life, you still get up every morning and can see the bigger picture. And because you cared, things are so much better than they would have been without your support!
This is especially true with the Arizona-Sonora Desert Museum. In 2020 we saw unprecedented challenges; from a first-ever Museum closure with millions in lost income, to ongoing low admissions due to less travel and tourism. Through this, we depended on you. You allowed us to rise to the occasion and continue top-notch care of all living collections, promote conservation and environmental education, keep talented staff employed, and be able to expand our reach into the digital realm. Thank you.
The Desert Museum is proud of our ongoing work, and is looking forward to the future. There are many ways to keep the Desert Museum strong. Visit us. Become a member. Donate! Make your tax-deductible donation today - before the year ends! Remember the COVID-19 CARES Act relief bill offers tax breaks for your 2020 charitable donations to nonprofit organizations like the Desert Museum. We are all in this together. Thank YOU for supporting us.