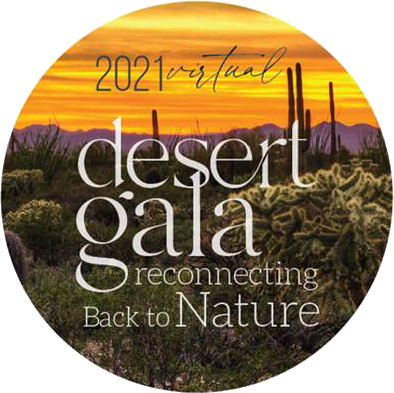 Headliner — David Yetman
The Arizona-Sonora Desert Museum is thrilled to announce David Yetman as the headliner for the 28th annual Virtual Desert Gala! He will be joining the Virtual Gala celebration online with a talk entitled "Saguaros are weird and wonderful, but they aren't the only big cacti." His presentation is integral to understanding the Sonoran Desert region, and supports this year's Gala emphasis to promote the importance of Reconnecting – Back to Nature.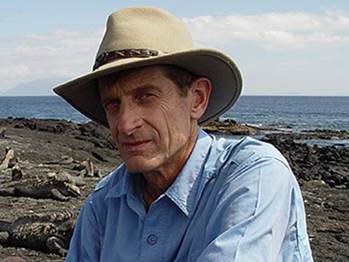 David Yetman is a research social scientist and has been at the University of Arizona's College of Social & Behavioral Sciences Southwest Center since 1992. He received his doctorate in philosophy from the University of Arizona in 1972. Yetman's research has been primarily directed towards the state of Sonora, Mexico, its indigenous people, their history, and how they have incorporated native resources into their lives.
Yetman is author of numerous journal articles and book chapters. In addition to his writing, he served for nine years as host for the PBS documentary television series The Desert Speaks and currently produces and hosts the PBS series In the Americas with David Yetman. He received Emmy Awards in 2007 and 2014 for his incredible documentary television work.
Yetman's books include Sonora: An Intimate Geography (1996); Scattered Round Stones: A Mayo Village in Sonora, Mexico (1998); Guarijíos of the Sierra Madre: Hidden People of Northwest Mexico (2002); and The Ópatas: In Search of a Sonoran People (2010). He has also written extensively on native uses of plants in Sonora. His Mayo Ethnobotany: Land, History, and Traditional Knowledge in Northwest Mexico (2002, co-authored by Thomas R. Van Devender) combines ethnohistory and ethnobotany. His 2007 volume The Great Cacti: Ethnobotany and Biogeography of Columnar Cacti documents columnar cacti throughout the Americas, while a smaller work The Organ Pipe Cactus (2006) describes the natural history of the remarkable plant for which a U.S. Park Service National Monument is named. In February 2020 was published The Saguaro Cactus, A Natural History, co-written with Alberto Búrquez, Kevin Hultine, and Michael Sanderson. You can also read more of David's contributions to the Journal of the Southwest!
To virtually attend the 2021 Desert Museum Gala, purchase your tickets or sponsorship levels now at Reservation Form or learn more details here. Your participation elevates the Arizona-Sonora Desert Museum's mission to inspire people to live in harmony with the natural world by fostering love, appreciation, and understanding of the Sonoran Desert. All proceeds support the operations of the Desert Museum.