Volunteer Opportunities at ASDM
Thank you for your interest in volunteering with the Arizona-Sonora Desert Museum!
Looking for an opportunity to work with animals? Consider volunteering with the Interpretive Animal Collection! Volunteers in this position enjoy the up-close and personal nature that the IAC provides. For more information, select 'Interpretive Animal Collection' in the list below.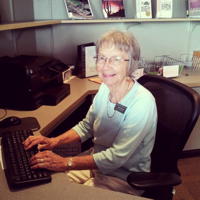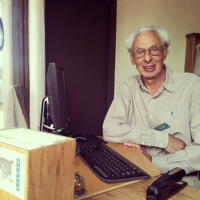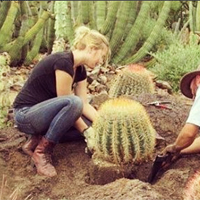 Volunteer Opportunities are available in the following areas: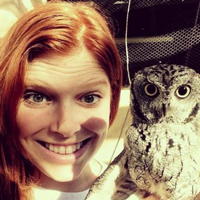 Volunteer Description:

The Interpretive Animal Collection is dedicated to the husbandry and training of a diverse collection of birds, mammals, reptiles, and invertebrates. The IAC volunteer will assist the staff with projects related to the daily care of the IAC animals.

Primary Specific Tasks: Assist with proram animal management tasks including but not limited to: cleaning animal enclosures, handling snakes, feeding animals, enrichment.
Aspects of daily animal husbandry and care:

70% Cleaning of exhibits and enclosures (scrubbing, hosing, raking, sweeping)
10% Daily observations (visuals on animals and their surroundings)
10% Daily diet feeding/animal handling
10% Implementing animal enrichment

Benefits:

Unique experience of working in a hands-on environment with captive wild animals of the Sonoran desert.

Requirements:

Work schedule: This is an in-depth program requiring a 4.5 hour per week commitment. The shift has a constant day and we require an 85% attendance rate. The IAC has volunteers every day of the week including weekends and holidays.

Commitment: We require at least an 8 month time span commitment to volunteer in IAC as it takes up to 4 months to be trained. With our 85% time commitment we do ask that time off be requested as far ahead as possible to potentially find coverage.

Qualifications:
Physical requirements: Walking, standing, ability to bend, kneel, balance while doing a variety of tasks, work outdoors throughout the year, ability to lift 25 lbs.
Skills/Background/Experience desired: no specific background or skills required.

Other Requirements: Good general communication skills, ability to work independently as well as in group settings. Work well with people of all ages and backgrounds.

Current Openings:

Shift: 7:30AM - 12:00PM One opening on each of the following days:

Tuesday
Wednesday
Friday
Saturday
If a position aligns with your interests and availability, please fill out the following form:
Volunteer Application Form
If you're having trouble accessing the online application, please print this application form (PDF) and mail it to Human Resources Manager at: 2021 N. Kinney Road, Tucson, AZ 85743.
If you have any questions or need additional information, please don't hesitate to call the Human Resources Manager at: 520-883-3002.