Just for Kids
Virtual Programs
These live interactive programs are perfect for teachers, homeschoolers, learning 'pandemic pods', libraries, youth groups and more!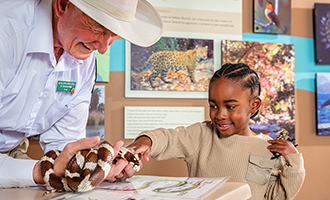 Coati Kids Club
If you — or a kid you know is wild about the desert, a Coati Kids Club membership is for you. Members receive great benefits, including exclusive events throughout the year!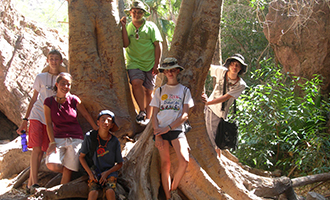 Camps
Open your eyes to the wonders of the Sonoran Desert Region with our hands-on, minds-on camps.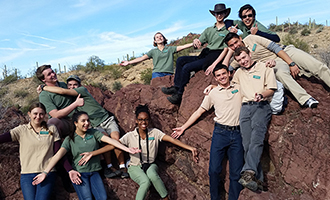 Junior Docents
Junior Docents receive detailed training on the plants, animals, geology and ecology of the Sonoran Desert Region and how to interpret (teach) it to others.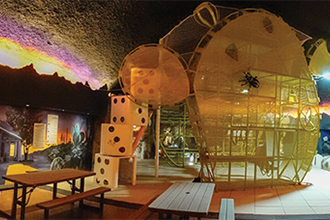 Play like a Packrat
Enjoy a 30 minute activity led by our Education staff followed by 30 minutes of exclusive playtime! Activities focus on science, art, languages, and movement.
Currently unavailable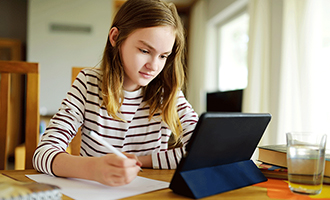 Games and other Resources
Play online, learn about the Sonoran Desert, solve puzzles, watch videos, and more.