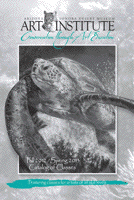 Fall 2012/Spring 2013 Catalog of Classes
(PDF Format)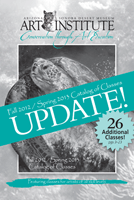 Fall 2012/Spring 2013 Catalog Update
(PDF Format)
Art Institute Classes:
Course Catalog and Registration
All classes take place at the Arizona-Sonora Desert Museum's Art Institute facilities in Tucson, AZ.
Please take a look at the policy & procedures page for our refund and tuition transfer policy and other helpful information. You may register using VISA or MasterCard with the secure online form below or:
Call: (520) 883-3024
Fax: (520) 883-3043
Mail: Art Institute, ASDM, 2021 N. Kinney Rd., Tucson, AZ 85743
2013 Student Show Call for Entries (PDF File)

Download Adobe Acrobat Reader (required for PDF documents).