Discover the joy of the desert and the joy of learning alongside our expert Desert Museum educators and scientists. Each week is different- check back often for upcoming programs and make sure to register! Virtual programs are limited to 300 attendees.
Wild Webinars
Help keep Discover the Desert Online programming free. Donate here.
Sips with Scientists: If Fishes Had Wishes- Marine Ecology at CEDO
Wednesday, January 27, 5:00 pm MSTThe current time in the MST timezone is 7:10 am
Duration: 30 minutes
Grab a bevy and tune in to laugh and learn at a virtual and educational happy hour. Join the Desert Museum's Education Manager, Catherine Bartlett, as she interviews scientists from around the world- and not necessarily about their area of expertise! Be silly. This week we'll meet Hem Nalini Morzaria-Luna, Principal Researcher and Coordinator of the Program on Climate Change and Ecosystem Management of Intercultural Center for the Study of Deserts and Oceans (CEDO). Be silly. Be surprised. BYOB.
Mineral Magic
Wednesday, February 3, 2:00 pm MSTThe current time in the MST timezone is 7:10 am
Duration: 1 hour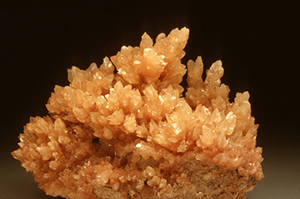 What's so magical about minerals? Compared to flora and fauna, you don't have to weed, water or prune them and you don't have to feed or pick up after them. After countless years of forming in the Earth's crust, they magically appear to us in a variety of colors and shapes, joining in perfect harmony resulting in something incredibly beautiful, unique and, yes, magical. Let's take a close look at the mineral kingdom during the next hour and I'll let you judge for yourself — is it Nature expressing itself through the wonder of minerals… or is it magic?
Anna M Domitrovic
Anna came to the Desert Museum in 1977 with a bachelor's degree in geology. Hailing from the coal-mining region of southwestern Pennsylvania, a move to hard rock mining in the Desert Southwest was an experience. When the caves were newly opened, the first course of action was to learn about limestone caves. Coursework at the UA familiarized her with earthquake activity in southern Arizona. Since copper mining drove Arizona economy, Anna immersed herself in the minerals that accompanied mining activity. Although she retired in 2005, she continues to maintain the Museum's Permanent Mineral Collection as Earth Sciences Curator Emerita.
The Mohave Rattlesnake and How It Became an Urban Legend
Wednesday, March 3, 2:00 pm MSTThe current time in the MST timezone is 7:10 am
Duration: 1 hour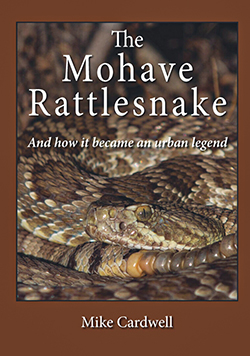 Author Mike Cardwell has always been astonished by the sinister reputation of the Mohave rattlesnake, often referred to as the "Mohave green". And while toxicologists had been studying the Mohave's venom for decades, almost nothing was known about the species' natural history before Mike's pioneering radiotelemetry study of wild Mohaves in 2001-2004. Mike has condensed decades of study, including what he has learned about the behavior, ecology, and bite effects of Mohave rattlesnakes, in his new non-technical book. In this webinar, he will summarize for us the origin of some common claims about the species, as well as discussing well-documented traits that may be as remarkable as the myths.
Mike Cardwell earned an MS in Ecology, Evolution and Conservation with a thesis on Mohave rattlesnakes' response to drought and he is now an adjunct faculty researcher with San Diego State University. He has authored or coauthored dozens of articles in scientific and medical journals, as well as authoring the Mohave rattlesnake chapter in Rattlesnakes of Arizona (2016) and serving on the expert panel that updated treatment guidelines for pitviper bites in the U.S. and Canada (2015). His first field study of Mohave rattlesnakes was prominently featured in Animal Planet's Venom ER television series (2004).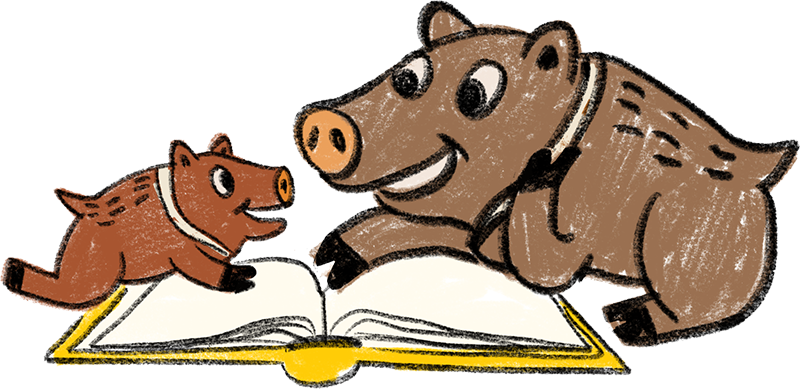 Support Desert Museum Free Virtual Programs!
Our commitment to education and to our community is unwavering. We invite you and your families to stay connected with us from anywhere in the world! With your help, the Desert Museum will continue to inspire people to live in harmony with the natural world. Please consider making a donation of any size to help sustain our educational efforts during this unprecedented time.
With deep gratitude,
Catherine Bartlett, Education Program Manager
Teachers, homeschoolers, and other youth leaders that want an exclusive program please check out our Virtual Programs for Youth and School Groups.
Want something else? Please reach out to work together!
Email education@desertmuseum.org
Want more activities?
Explore the Desert Museum through Google Earth
Follow us on Facebook for up to date content (yes, including more cute critters!)