Discover the joy of the desert and the joy of learning alongside our expert Desert Museum educators and scientists. Each week is different- check back often for upcoming programs and make sure to register! Virtual programs are limited to 300 attendees.
Wild Webinars
Help keep Discover the Desert Online programming free. Donate here.
Sips with Scientists: Ken-ichi Ueda, co-founder of iNaturalist
Tuesday, April 13, 6:00 pm MSTThe current time in the MST timezone is 12:07 pm
Duration: 30 minutes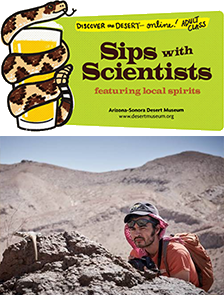 Grab a bevy and tune in to laugh and learn at a virtual and educational happy hour. Join the Desert Museum's Education Manager, Catherine Bartlett, as she interviews scientists from around the world- and not necessarily about their area of expertise! Be silly. Be surprised. BYOB.
This week we'll meet Ken-ichi Ueda, who co-founded and currently co-directs iNaturalist, a website for nature nerds.
Ken-ichi has been fascinated by nature for as long as he can recall. He used to horrify his mom by waltzing into the house holding snakes and salamanders to show her. Eventually, he translated that love into a degree in biology. Since then, he's worked as a GIS technician, web developer, and wildlife technician. iNaturalist grew out of the belief that he might not be alone in his desire to combine nature and the Web. iNat has rendered that belief unnecessary. In his spare time, he enjoys watching TV shows with spaceships.
Wild Webinar: Yaqui Life - A Personal History
Wednesday, May 5, 6:00 pm MSTThe current time in the MST timezone is 12:07 pm
Duration: 1 hour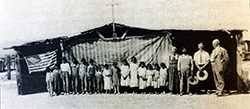 In this program, we will hear about what it means to be Yaqui-Arizonan from a first-hand account. Our speaker will share his family's story of how they came to eventually settle in Arizona, along with other relocated Yaquis. His story comes down from his great-great grandfather, grandfather and father, as well as the elders who were his grandfather's age or older. We will learn about the reason for the settlement in Tucson of Old Pascua, and the importance of the trade routes set up before the settlement of Old Pascua. There were many adjustments to the culture that had to be made in order to survive in Arizona. The climate, foods and medicine were very different; and social changes have continued from that time to the present.
Our speaker will be Mr. Steven Garcia, a 5th generation Yaqui-Tucsonan. He is the son of Albert and the late Beatriz Garcia and has three sisters and two brothers. Mr. Garcia is a member of the Pascua Yaqui tribe of Arizona, and also belongs to the Kostumbre Yawui and to the Kolencia. He is the father of four sons and two daughters, and the founder the Thunderbird Council, the aim of which is to improve confidence and knowledge to youth on and off the nation.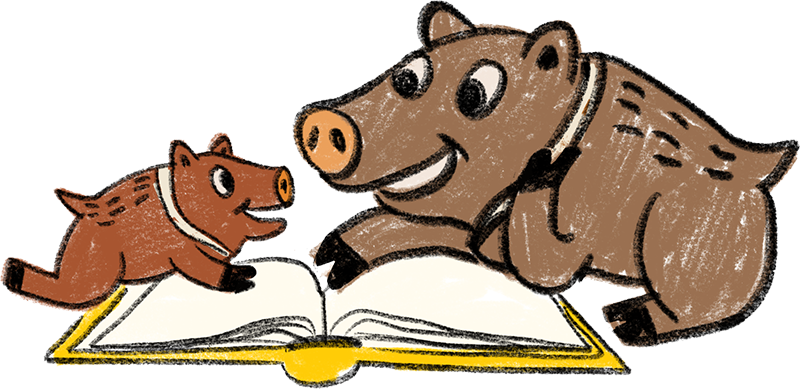 Support Desert Museum Free Virtual Programs!
Our commitment to education and to our community is unwavering. We invite you and your families to stay connected with us from anywhere in the world! With your help, the Desert Museum will continue to inspire people to live in harmony with the natural world. Please consider making a donation of any size to help sustain our educational efforts during this unprecedented time.
With deep gratitude,
Catherine Bartlett, Education Program Manager
Teachers, homeschoolers, and other youth leaders that want an exclusive program please check out our Virtual Programs for Youth and School Groups.
Want something else? Please reach out to work together!
Email education@desertmuseum.org
Want more activities?
Explore the Desert Museum through Google Earth
Follow us on Facebook for up to date content (yes, including more cute critters!)