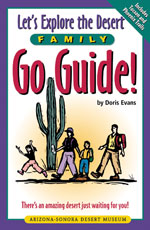 Supplement to the Family Go Guide
Suncatchers
Natural materials such as leaves, small plants, and flowers are pressed between clear contact paper sheets to make decorative window hangings.
Materials
clear contact paper
scissors
newspaper or plant press
natural materials (leaves, small plants, feathers, etc.)
paper punch
string
Note: As you gather items for your suncatcher, be aware of what is appropriate to collect. It is not legal to take anything from federal land (national park and forests), state, or county parks at any time, or from private land without the owner's permission. But you can find many interesting natural specimens in your yard, a friend's yard, or a city park. Grasses, "weeds" such as dandelions, garden flowers, and leaves may be incorporated in your suncatcher. Most bird feathers are protected by the Migratory Bird Treaty Act. Feathers from non-native birds which include pigeons, house sparrows, and starlings are permissible and these are commonly found in yards and city parks.
Collect a few natural items such as grasses, leaves, small plants - things that will fit in a 12 inch square (or smaller) area, and can be flattened.
Press these for a few days between newspapers or cardboard.
Practice arranging them in a pleasing pattern.
Cut out two squares of clear contact paper, approximately one foot square (or smaller).
Remove the backing from one square of contact paper and place the paper, sticky side up, on the table.
Place your arrangement on the sticky paper.
Remove the backing from the other sheet of contact paper and place it, sticky side down, on the arrangement.
Press the contact papers together, sandwiching the nature items in between. Remove any bubbles by pressing down and moving fingers across the contact sheets.
Cut the edges to form an oval, circle, or any freeform shape.
With a paper punch, punch a hole through the contact paper at the top.
Thread a string through the hole and hang the see-through arrangement in the window.