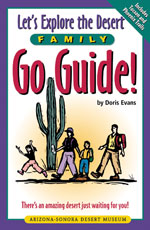 Supplement for Family Go Guide
Finger Critters
A glove, a variety of materials, and imagination are the ingredients for creating a set of finger puppets:
cotton work gloves (found in grocery stores or hardware stores)
thread and needle
glue
felt pens
tuna-size can and cotton (for displaying your critters)
buttons sequins felt pieces
beads wiggly eyes
puffy balls (package of various sizes and colors)
anything else that may be useful
Each finger (and thumb) will be a different animal. Children may wish to choose animals that are characters in a favorite story or create a menagerie of animals that share the same habitat and make up their own stories.
Gather all the materials and have them arranged on the work table so they are visible and easily available. Decide which animals will top each of the glove fingers, then be imaginative as you create your critters. By looking at the array of materials you will get ideas on what will work for eyes, noses, ears, etc.
Here are some suggestions, but be creative!
A few books with animal pictures should be available. Even though the animals will probably be somewhat fanciful, it's fun and educational to make them as realistic as possible. Note on the accompanying sketch, the rattlesnake's eyes are catlike, the javelina's long canine teeth point downward, the mule deer's antlers are evenly branched, the eyes of the coyote (predator) are forward-facing, the eyes of the deer, rabbit, and javelina (prey species) are on the sides. These attributes are true to these species, yet the animals are cartoonlike.
Use glue, glue gun, and/or needle and thread to secure the pieces to the glove.
Draw in details of the ears with a felt pen.
Children can now have hours of fun animating their favorite stories or making up stories of their own.
When the critter glove is not in use, insert cotton into the hand and fingers and stretch it over a tuna-size can so you can display your artwork.