Are you looking for something "cool" to do this summer? Join us for the second season of our popular Indoor Avian Adventures program! Your adventure begins with the exclusive opportunity to meet special birds that are not currently flying in our popular Raptor Free Flight program. The best part? You will get to have bird(s) fly to your glove for unique photo opportunities! During your adventure you will have VIP access to interact and ask questions with our Raptor Free Flight trainers in the intimate setting of our air-conditioned Warden Oasis Theatre! Your purchase helps support the Desert Museum's operations and important efforts.
$125 per person
Reservations required
Start time: 10:00 a.m. Tuesday, Thursday, Saturday, and Sunday
Allow 15 minutes to walk to location
Things You Should Know:
Museum admission is not included
Only those with Avian Adventure reservations are allowed at the program. No observers permitted.
Program is for people 8 years and older — minors must be accompanied by an adult with a confirmed reservation
Maximum of 6 people per session
Up to 60 minutes of fun
As a program participant, you are more than welcome to use your camera or cellphone to photograph your adventure.
Due to the nature of the program, we will be unable to accommodate late arriving participants (10 minutes beyond the program start-time)
Need to postpone or cancel? Please contact our Guest Services Supervisor to reschedule your experience. Please note that cancellations within 72 hours of experience will not be refunded.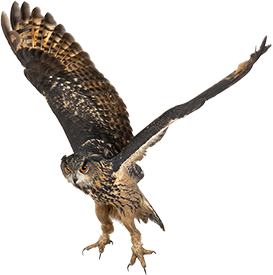 PRO TIP
Did you know avian is another fun word for bird? Now you can impress your friends!