*Limited Edition* Enhanced Adoption Package
$65.00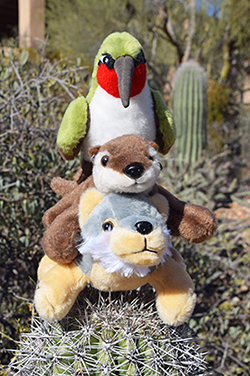 Adoption certificate
Subscription to Desert Dispatch e-newsletter
3 4"x6" glossy photographs
Educational materials
"Proud Parent" recognition on our web site
Exclusive access to your very own webpages
"Proud Parent" canvas tote bag
*Limited quantities available
Your donation is a one time fee that covers your adoption for a year.
Your package will be sent within 4-6 days of purchase date.
If wanting to ship internationally, please contact Guest Services at info@desertmuseum.org or +1 520-883-1380 to figure out if we are able to accommodate you.
Questions?
Email Guest Services
info@desertmuseum.org
or call 520-883-1380