Join us for our brand new Avian Adventures program! Your adventure begins with the exclusive opportunity to meet special birds that are not currently flying in our popular Raptor Free Flight program. The best part? You'll have a bird fly to your glove for a special photo opportunity! You will also be given VIP access to interact and ask questions with our Raptor Free Flight trainers in an intimate setting! Your purchase helps support the Desert Museum's operations and important efforts.
Check back soon for information about the 2021-2022 season of Outdoor Avian Adventures.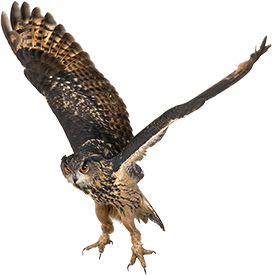 PRO TIP
Did you know avian is another fun word for bird? Now you can impress your friends!