Inclusion, Diversity, Equity, and Accessibility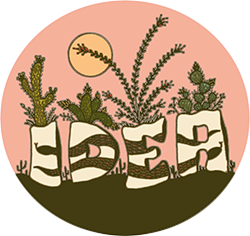 The Arizona-Sonora Desert Museum is committed to fostering a welcoming space and a diverse, inclusive team that reflects the communities in which we live and work. We understand that inclusion, diversity, equity, and accessibility (IDEA) are integral to the fulfillment of our mission, and to our success as an organization. To that end, we are working to build the structures, policies, hiring practices and organizational culture that ensure representation and opportunity for all, and create an environment of belonging where everyone feels respected, safe, and understood. Additionally, as we continue to engage in this work, we are working to integrate the core values of IDEA into our programs, exhibits, communications, and other public offerings. Valuing each other's differences brings us together to create a thriving workplace and fair work culture, allowing us to fulfill our mission more effectively.
We believe inclusion is everyone's responsibility. Ways in which commitment is demonstrated include continuous development, modeling inclusive behaviors, and proactively addressing bias.
The Museum's IDEA Coalition consists of staff members who are driving our efforts to build a culture where people feel they belong and have a voice.