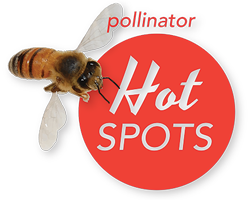 Pollinator Hotspots:
Community Scientist Program
Pollination is an important ecological process, providing plants and animals with essential resources and services. As environmental conditions change across the Sonoran Desert, altering the availability of resources required by pollinators, pollinator conservation is becoming a serious concern. For this reason, we are working to identify Pollinator Hotspots — areas of particularly high pollinator density across the Sonoran Desert landscape. We hypothesize that pollinators may be most abundant near water sources, but many other factors may be important to pollinator populations as well.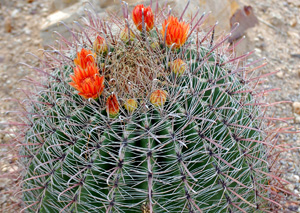 Fishhook barrel cactus Ferocactus wislizeni
© Laura Stafford, 2009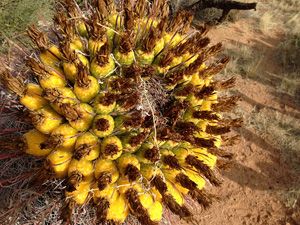 Fishhook barrel cactus Ferocactus wislizeni
© Daniel F. Austin, 2014
Through the Pollinator Hotspots community science program, we are inviting all interested Sonoran Desert residents to help us collect data that we can use to identify these hotspots. Participants will collect fruit of barrel cactus, count the seeds, and report the number of seeds found and the size and location of the source plant. With enough data, we will be able to identify areas with consistently high seed production, which we can then further explore to determine if high seed production is linked to high pollinator densities.
Become a Community Scientist!
Fact Sheets
Special Thanks to our Sponsors: