In case you're visiting from Facebook, WineDown With Wildlife has not been canceled. One of our cohost partners accidentally clicked the cancel button on the Facebook event. WineDown is still on! We can't wait to see you this Saturday night!
Join the Desert Museum for our first wine festival, WineDown with Wildlife, to help support the amazing wildlife in our care and celebrate World Wildlife Day. Sip on the best local and regional wines in the Southwest, sample sweet and savory snacks, stargaze with Adam Block, enjoy live music with the Susan Artemis Trio, and the beautiful stylings of Dos Sueños. Visit with our engaging animals, capture your clever side with Hello Gorgeous Photo Booth, and more.
We are proud to announce we have once again partnered with Lyft for this event! Don't worry about driving. New & existing Lyft users: receive 10% off rides to and from our event using code: AZSOWINE
Schedule:
7:00 p.m. — Bear & Mountain Lion Animal Enrichment
7:30 p.m. — UnWINEd Your Mind (45 minute show)
7:45 p.m. — Mexican Gray Wolves Animal Enrichment
8:30 p.m. — Bobcat, Fox & Ocelot Animal Enrichment
What's Pouring?
Treats & Little Eats
VIP Wine Sponsor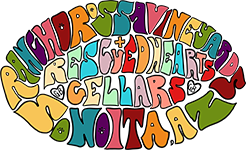 WineDown Sponsor