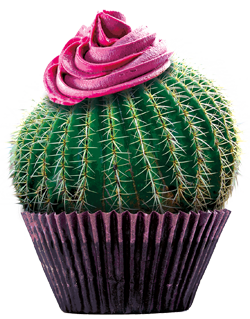 Desert Delights at
Desert Museum Dessert Night
Saturday, May 24, 2014 — 6:00 to 10:00 p.m.
If you're into gourmet cooking or just a self-proclaimed "foodie", take note. We're hosting the first ever Desert Dessert Night!
In keeping with its mission to encourage appreciation of the Sonoran desert, the Museum is partnering with Tucson Originals restaurants and KOLD for a confectionary cook-off to create original desserts using native Sonoran Desert ingredients.
Stroll the grounds for a twilight viewing of the gardens, animals and exhibits from 6:00-10:00 p.m. (Some exhibits, like the bird aviaries, will not be open to allow the animals to rest.)
Pick up your commemorative mug and savor specialty coffees or prickly pear margaritas available for purchase.
Sample the inventive culinary confections created by Tucson Original's restaurants' innovative chefs from 6:00-9:00 p.m.
You be the judge! As you sample each dessert, score your favorites and submit your ballot by 8:30 p.m.
Watch a cookie baking demonstration hosted by chef Rocco DiGrazii of Rocco's Little Chicago Pizzeria presented in the Warden Oasis Theater at 8:30 p.m.
Learn about native ingredients and fibers and how to use them at the popular Sonoran Supermarket presentation at 7:30 p.m.
Discover the winning entries at the awards presentation in the Warden Oasis Theater at 9:15 p.m.
Enjoy the Ironwood Art Gallery's Deep Blue photography exhibition.

Meander to the soothing sounds of live music from local strolling musicians — Beth Daunis and Phil Lipman.
Learn about native food plants while you sample the desserts.
20% Member discount in the Gift Shops this night only.
For those who would like to have dinner at the Museum on Dessert Night, the Ironwood Terraces restaurant will be open for dinner from 6:00 - 8:30 p.m. The Ocotillo Café will not be open on Dessert Night.
This event is recommended for adults. Alcoholic beverages will be available for purchase and IDs will be required.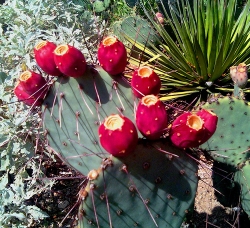 Purchase Tickets
Dessert Night 2014 is now over! Thank you to all who supported this event.
Participating Restaurants
Proudly Sponsored By:

In Partnership With: