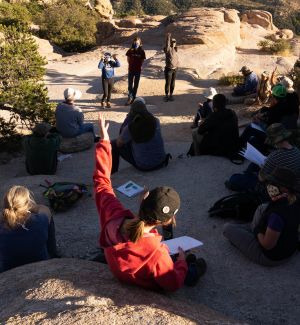 Calling all kids! Get connected with nature at the Desert Museum. Campers will have close-up encounters with live animals, explore science and nature, and make cool crafts. Campers will leave with activities to explore nature in their own lives. $110-$125.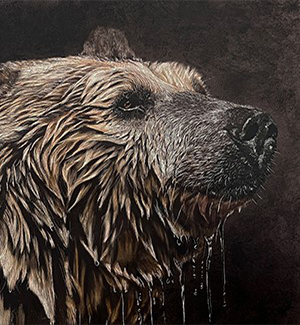 Brighten your year — and the Desert Museum's — with the Art Institute's 3rd Annual Calendar! This Museum fundraiser features the art and photography of our talented students. Purchase it online, in the Ironwood Gallery, and Art Institute office for $10.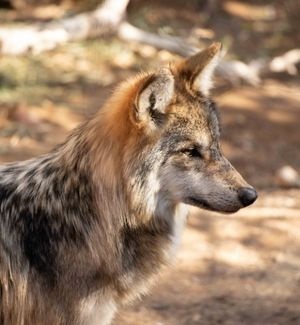 Welcome, wolves!
Give our newest residents a howlin' welcome (quietly) as they settle in! Three Mexican gray wolves have moved to the Desert Museum from the Endangered Wolf Center in Missouri. We invite you to visit Mountain Woodland and observe the three sisters exploring their new digs.