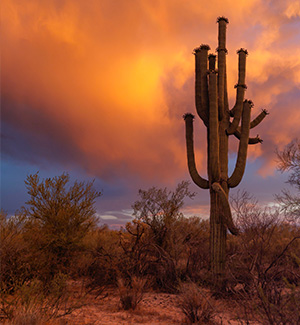 Join us for Save Our Saguaros Month (February 1 – March 7)! Help us beat the invasive species, buffelgrass, so that we (and our animal friends) can continue to enjoy the beautiful Sonoran Desert and its saguaros for many more years to come. How can you help this month? Sign up for a buffelgrass pull today!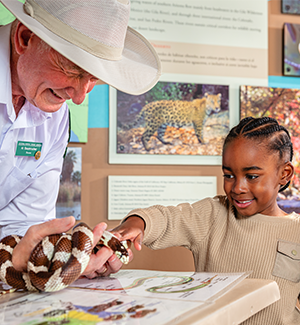 Do you love the desert? Join us for a special Rodeo Break Day Camp (Feb. 21) as we wrangle together all the best kid activities the Museum has to offer. Meet live animals, explore secret passages in the cave, play in Packrat Playhouse, make cool crafts, and more! Grades 3-5. Prices start at $45.
Do you love beer? And conservation? Help us celebrate the re-release of Naughty Lobo, an imperial blood orange sour, created by local brewery 1912 Brewing Company. Our partnership aims to raise awareness about the invasive species, buffelgrass. Join us on February 9, at 1912 starting at 3:00 p.m. to sip for saguaros!