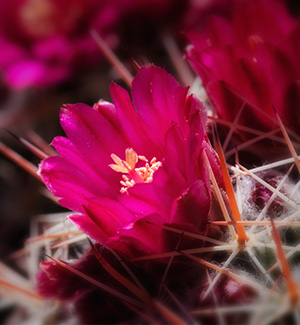 Mark your calendar for a memorable evening of fine dining, amazing auction items, and lively entertainment at the annual Desert Gala (April 26)! This year's theme is '2020 Vision and a Focus on the Future!' Tickets start at $250 and plenty of sponsorship and underwriting opportunities are available.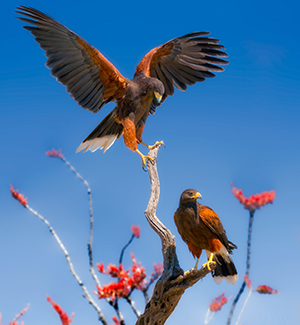 The birds are back! Join us for one of the most extraordinary birds of prey exhibition in the United States – Raptor Free Flight! These beautiful birds fly daily at 10:00 a.m. and 2:00 p.m. Grab your camera and come ready to feel the brush of the feathers and whoosh of the wind as they whiz by!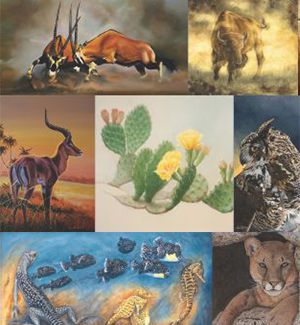 This Artists for Conservation International Exhibition celebrates artistic excellence in the depiction of nature, raises awareness of important conservation issues and directly supports organizations dedicated to addressing them.