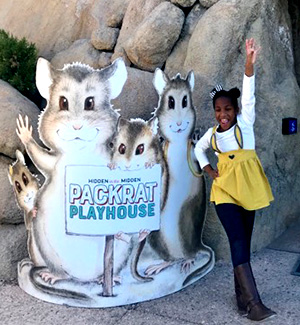 Packrat Playhouse is having a birthday party and you're invited! Join us for the two year anniversary of our newest exhibit on Saturday, April 11! Enjoy treats, games, activities, giveaways, and more. The first 8 kids in line at the Playhouse will receive a free packrat puppet! Regular admission rates apply.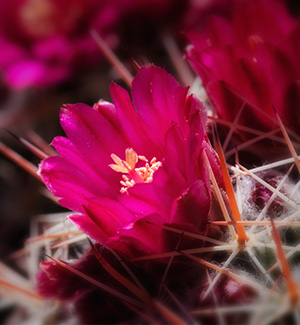 Mark your calendar for a memorable evening of fine dining, amazing auction items, and lively entertainment at the annual Desert Gala (April 26)! This year's theme is '2020 Vision and a Focus on the Future!' Tickets start at $250 and plenty of sponsorship and underwriting opportunities are available.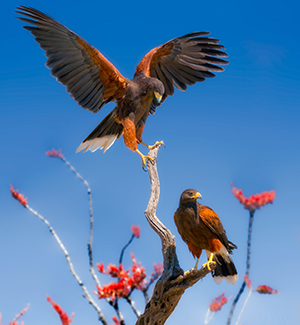 The birds are back! Join us for one of the most extraordinary birds of prey exhibition in the United States – Raptor Free Flight! These beautiful birds fly daily at 10:00 a.m. and 2:00 p.m. Grab your camera and come ready to feel the brush of the feathers and whoosh of the wind as they whiz by!