Groups & Tours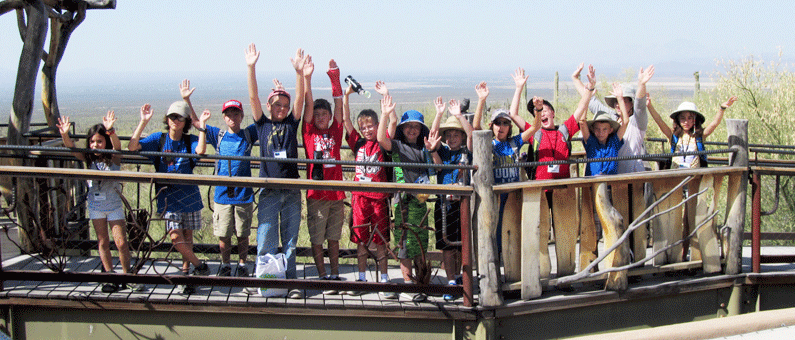 Group Tickets
Gather a group and save! Bring your group to the Desert Museum and experience the incredible sights and sounds of the Sonoran Desert together. You can take a self-guided visit or enjoy one of our engaging and informative guided group tours. To make your adventure more of an outstanding value, take advantage of one of our Group Dining options.
School Groups
Embark on an immersive learning adventure as you explore the Desert Museum with your school group, scout troop, or homeschool group! You can reserve a self-guided field trip and get crazy about conservation and rock out with geology as science comes alive for your students. Want to add to your adventure? Book your very own live animal experience!
Ready to party with cool cats, zippy bats, and playful packrats?