Volunteer Opportunities at ASDM
Thank you for your interest in volunteering with the Arizona-Sonora Desert Museum!
Are you intrigued by owls, bewitched by ravens, entranced by hawks, and fascinated by falcons? Have you ever wanted to be a part of our unique birds of prey presentation? For more information, select 'Raptor Free Flight Handler, Animal Experiences' in the list below.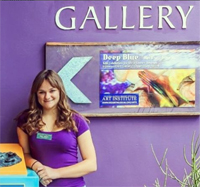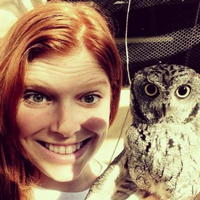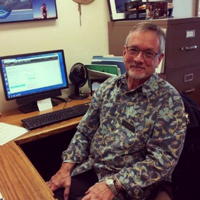 Volunteer Opportunities are available in the following areas:
Volunteer Description:

The Raptor Free Flight program hosts one demonstration per day during the fall and spring seasons. The RFF collection consists of predatory birds native to the Sonoran Desert. The RFF demonstrations feature free-flighted birds in a desert setting (the birds are loose and are not presented on the glove). Volunteers assist with every aspect of the program, including husbandry, demonstration setup, and active participation in the demonstration- maintaining crating behaviors, doing glove calls and cueing birds to perches.

Benefits:

This is a wonderful opportunity to learn about birds of prey- their natural history, their behavior, proper handling techniques and what is needed to care for them in captivity. Raptor Free Flight volunteers will learn information about falconry, operant conditioning techniques and the philosophy of power of choice training.

Requirements:

Applicants must be 18 years or older to participate. Volunteers in this position make a once a week commitment, between the months of mid-September thru mid-April (the hours of 8:30am-12:30pm). Applicants must be able to crouch for a period of 45 minutes, stand upright quickly, run a mile, and lift/carry up to 40 pounds steadily. Applicants need to be comfortable volunteering outdoors in all weather conditions including rain and cold inclement conditions, as well as in wild desert surroundings: cactus, loose footing, wild snakes, scorpions, etc. For the safety of the animals - applicants must be able to think quickly in demanding situations, listen well and communicate decisions that related to animal needs. Applicants should have a clear understanding of the boundaries of animal interactions. Applicants are asked to submit three references. Applicant interviews will be scheduled in July and August of 2023.

Current Openings:

Mondays, 8:30 am - 12:30 pm; Tuesdays, 8:30 am – 12:30 pm; Fridays, 8:30 am – 12:30 pm; Saturdays, 8:30 am – 12:30 pm; Sundays, 8:30 am – 12:30pm
If a position aligns with your interests and availability, please fill out the following form:
Volunteer Application Form
If you're having trouble accessing the online application, please print this application form (PDF) and mail it to Volunteer & Internship Programs Coordinator (Mike Walker) at: 2021 N. Kinney Road, Tucson, AZ 85743.
If you have any questions or need additional information, please don't hesitate to call the Volunteer & Internship Programs Coordinator (Mike Walker) at: 520-883-3082 or at mwalker@desertmuseum.org.