Mineral Madness 2017 - Arizona-Sonora Desert Museum - Skip Links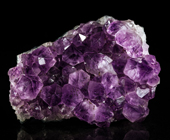 Mineral Madness
Saturday, Sunday and Monday
January 14 to 16, 2017 - 10:00 a.m. to 4:00 p.m.
(Members Only Preview & Sale
Thursday, January 12, 2017 - 5:00 to 7:00 p.m.)
Whether you're an amateur rock hound, novice or serious collector, at the Desert Museum's annual Mineral Madness event you can discover why geology rocks!
New This Year!
Tales from the Vault
Tour behind the scenes in the Mineral and Fossil Collections!
Reserve a tour spot now
At the Mineral Showcase & Sale on Saturday, Sunday and Monday from 10 a.m. to 4 p.m., thousands of specimens will be on display and for sale! It's a great place to start a collection, with expert staff and docents to guide you, and many specimens priced at as little as 50 cents. For seasoned collectors, you're likely to find some new varieties that would be great additions to your collection. Thanks to generous donors, we have a good variety of fluorescent minerals this year (while they last!).
While at the Museum, don't miss the Museum's Earth Sciences Center cave, housing one of the world's most comprehensive regional mineral collections. You'll even get to see a moon rock on loan from NASA!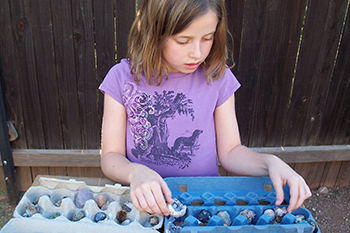 Egg Carton Collection for Kids!
Especially for families, from 10 a.m. to 4 p.m. on Saturday and Sunday, you'll find activity stations on the grounds where you can explore the amazing world of minerals. At each station, children can collect a free rock or mineral specimen in their own egg-carton collection box. Finish off the collection with a few specimens from the "Wheel of Fortune" at the sale. Please bring your own egg carton!