Cool Summer Nights - Skip Links
Cool Summer Nights
Open till 10:00 p.m. Saturday
May 18 - August 31, 2019
The Desert Museum is lovely during the day, but it's even cooler after dark! Join us every Saturday night through August 31 to beat the summer heat while learning something neat! The desert comes alive at night as nocturnal animals awake. Bats perform aerial acrobatics in pursuit of dinner, beavers splash around in their pond, and scorpions glow green under black light. Bring your flashlight and explore, grab a local beer and wander, experience a live animal encounter, scamper in Packrat Playhouse, feel the touch of a stingray, or participate in special nightly activities. See the schedule below for weekly themes.
The Mountain House Gift Shop (near the entrance) is open until 10:00 p.m., and the Ironwood Gift Shop (near the restaurant complex) is open until 9:30 p.m.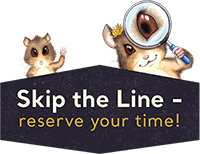 Pro tip: On Cool Summer Nights, Packrat Playhouse can reach capacity quickly! We suggest that you head there first and sign up for a time slot to guarantee your playtime.
Pro tip: Arrive early for the best parking!
Some exhibits close early for safety reasons or so that the animals can rest. The Walk-in Aviary, Hummingbird Aviary, Desert Loop Trail (coyote, javelina), Botanical Gardens, Bee Exhibit, People & Pollinators, and the Labyrinth Garden close at the following seasonal times:
May 18 to August 3: 7:00 p.m.
August 10 to August 31: 6:30 p.m.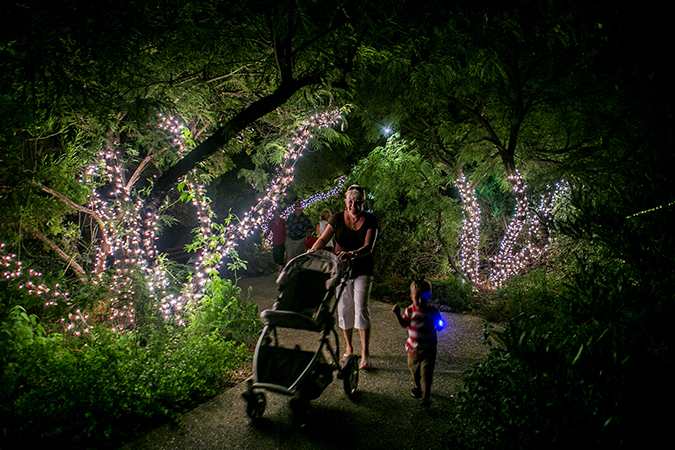 Weekly Themes & Activity Schedule
Activity schedules subject to additions and changes — check back often for the latest updates!
(See previous Saturday schedules)
---