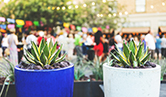 Agave Festival 2019: The Desert Museum is participating in the Festival downtown with programs and a plant sale.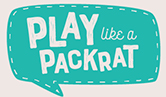 Packrat Playhouse Programs: Enjoy a 30 minute activity led by our Education staff followed by 30 minutes of exclusive playtime before we open the Playhouse to the public!
Feathers: Chris Maynard combines his artistic sense and scientific knowledge into a new art form.