Feathers: Chris Maynard combines his artistic sense and scientific knowledge into a new art form.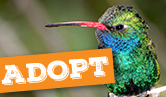 Adoptions: Support conservation and become the proud parent of a hummingbird!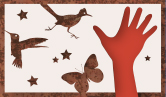 Volunteer Opportunities: Volunteering at the Desert Museum is a great way to spend your free time, while supporting ongoing efforts that focus on conservation and education.