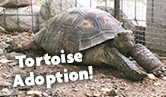 Tortoise Adoption Program: Become the custodian of a Desert Tortoise, and help benefit the welfare of these captivating creatures!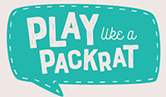 Packrat Playhouse Programs: Enjoy a 30 minute activity led by our Education staff followed by 30 minutes of exclusive playtime!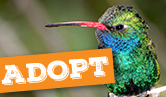 Adoptions: Support conservation and become the proud parent of a hummingbird!