Desert MuZoom to You!
Want to party with a parrot or chat with a chuckwalla? Well now you can! Bring the Desert MuZoom to your next birthday party, team meeting, or virtual gathering! Spice up any webinar with an animal appearance. Don't forget to unmute — it'll be a hoot!
Live Animals: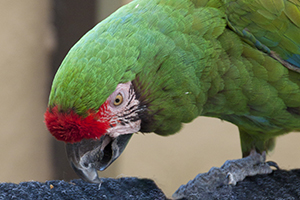 Meet a Macaw
Luca the Military Macaw, a Desert Museum celebrity, wants to virtually meet his adoring fans. Learn about parrots, their adaptations and have a conversation about wildlife conservation.
Price: $200
Wine and …Pine?
Let Rue, our resident North American Porcupine, turn your idea of a lunch date upside down. Learn all about this remarkable rodent and why she's just fine with skipping the hairdressers, too!
Price: $200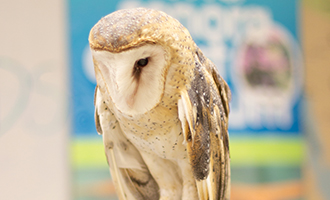 Owl See You Zoom!
An owl is sure to turn heads in your next virtual gathering — even if it's during the day. Whoooo on your team needs a reminder that you can make a statement — without making a sound?
Price: $150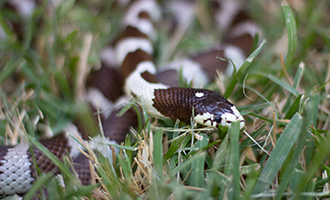 SSShare a Screen with a Serpent
A non venomous sssnake can be the ssstar of any online appearance and can be a refreshing change of pace for your next monthly meeting. Just remember it can't use the 'raise hand' function!
Price: $150
Chat with a Chuckwalla
Wilma, the star of webinars, loves to show her scaly side, her cold-blooded side, and her side eye. This lounge lizard is an ambassador for isolated species everywhere. Let her help your team through quarantine.
Price: $150
Distract Us with a Cactus
Invite a soothing saguaro to your screen. Enjoy its botanical behavior, its spiky fortitude, and ability to grow through tough times. To be clear, a plant will join your meeting. Yes, really.
Price: $100
Time slots:
Tuesday - Friday
8:30 a.m., 10:30 a.m., 12:30 p.m., 2:30 p.m.
Please allow up to 7 business days for a response. You will receive an email of an approved date and time. The reservation is confirmed when you receive your confirmation letter and a method of payment has been processed or purchase order has been approved. For questions please call or email: 520-883-3022 or education@desertmuseum.org
Need something more? Reach out to Catherine at education@desertmuseum.org