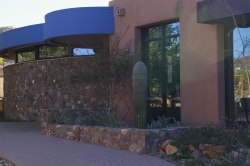 Follow posted signs to the
Baldwin Education Building
Exhibitions and Special Events
In the Baldwin Education Building
The Baldwin Education Building is generally open Monday through Friday from 9:00 am to 4:00 pm and by appointment. Weekend and holiday hours vary. Please call 520-883-3024 to check gallery hours for the day you plan to visit.
See also our Ironwood Gallery Exhibits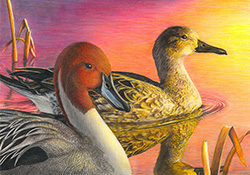 2016 Arizona Winner
Brandon Wu
2017 Junior Duck Stamp Competition
April 22 - May 21, 2017
Open Monday to Friday 9:00 a.m. - 3:00 p.m.
Weekends vary, please call 520-883-3024
ASDM's Art Institute is happy to host the 2017 winners of the Arizona Junior Duck Stamp Contest. The Junior Duck Stamp Art Contest is the culmination of the Junior Duck Stamp educational program. After studying waterfowl anatomy and habitat, students may express their newfound knowledge by drawing, painting or sketching a picture of an eligible North American waterfowl species. This show will feature work from student artists ages K-12.